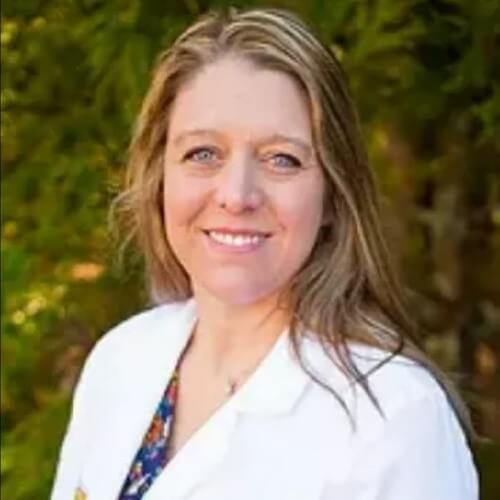 Dr. Stephanie Smith
Dr Stephanie Smith is a small animal veterinarian that strives to provide a stress free visit to the patient and a positive experience to the client. She graduated in 2003 from the University of Florida and has practiced both emergency medicine and preventive health during her career. While her focus is cats and dogs, she will help any species in need, and has even performed surgery underwater on a goldfish.
Dr Smith has an interest in behavioral medicine and is a Certified Fear Free veterinarian. This additional training helps her make the veterinary visit less stressful for both the patient and the owner. Her interest in behavior started at Disney's Animal Kingdom. Elephants, mandrills, rhinos, and flamingos were the species studied during her projects. The first flamingo born at Animal Kingdom was named Stephanie in her honor.
Outside of veterinary medicine, she enjoys travel adventures with her son. The next international trip will be to Australia. In the meantime, you can find them camping at a National Park. Live music is also a hobby and she has been known to travel across the country for a concert. She has a soft spot for opossums and can often be found bottle feeding one in the spring.
Her other travel companion and hiking buddy is her black and white dog named Orca.
I love this place! These folks came back strong after the hurricane. The staff is better than ever, everything is modern and clean, and the new vet Dr. Stephanie was terrific! Highly recommend!

Daniel W

Google