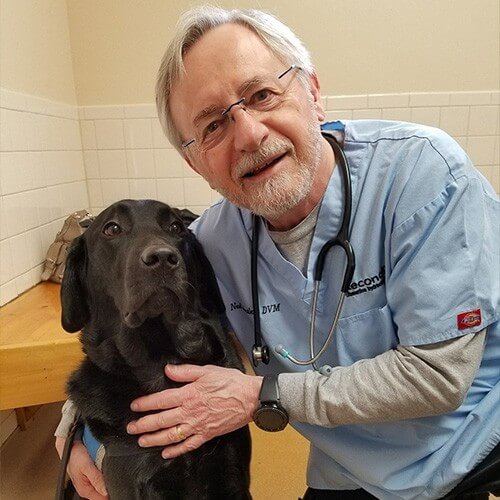 Dr. Ned Bartlett
Dr. Bartlett joined Parkway Animal Hospital in April 2020 and is very excited to be part of the team!
Dr. Bartlett founded and owned his own Small Animal Veterinary Clinic in Winthrop Harbor, IL, 30 years ago. He has truly enjoyed touching the lives of many clients and their pets, offering thorough veterinary care, surgery, and dentistry in his practice.
Dr. Bartlett has now relocated to Panama City and looking forward to enjoying the Florida sunshine and avoiding the terrible winters in Northern Illinois. He plans on spending his free time kayaking around the Bay area and bonding with Parkway's wonderful clientele!
Dr. Bartlett says his favorite thing about being a Veterinarian is being able to help people with their 4-legged fury family members.
At home, Dr. Bartlett spends a lot of time with his wife and pit bull "Ivy" and hopes to teach "Ivy" to kayak along with him.
These people are so awesome and so understanding... they are great at what they do and don't try and overcharge you... it's a blessing to have them take care of all our babies!!!

Dustin T.

Google